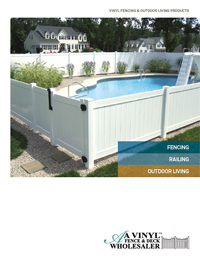 [ Click Here ]
To Download/View Our Full Catalog
Vinyl Fence Brochures
At Vinyl Fence Wholesaler, we are committed to providing support to our dealer customers to ensure our mutual success in providing quality vinyl fence and deck products to customers everywhere.
Below you will find printable vinyl fence brochures for individual categories of fence that you can download, print and e-mail to assist you in the sales process of our products. Our vinyl fence brochures are designed to showcase the product's features and quality in a visual way that will have a positive impact on your customers. There is also a location on each product flyer to include your organizations contact information for a custom look.
Please feel free to contact us with input on these flyers if you feel there is any way we can improve them and help you sell more product.
---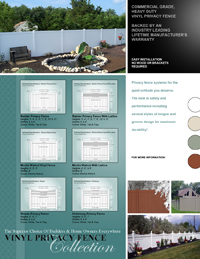 PRIVACY FENCE
JPG Large, Print Version – Download
JPG Smaller, E-Mail Version – Download
PDF File – Download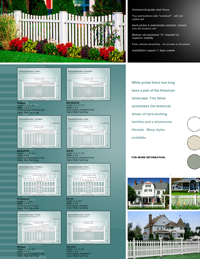 PICKET FENCE
JPG Large, Print Version – Download
JPG Smaller, E-Mail Version – Download
PDF File – Download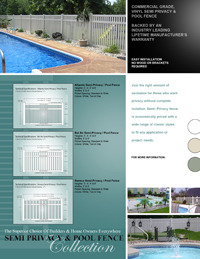 POOL FENCE
JPG Large, Print Version – Download
JPG Smaller, E-Mail Version – Download
PDF File – Download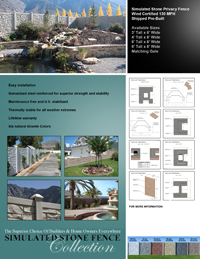 SIMULATED STONE FENCE
JPG Large, Print Version – Download
JPG Smaller, E-Mail Version – Download
PDF File – Download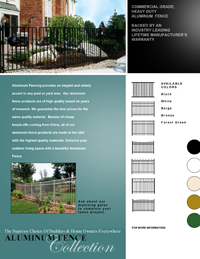 ALUMINUM FENCE
JPG Large, Print Version – Download
JPG Smaller, E-Mail Version – Download
PDF File – Download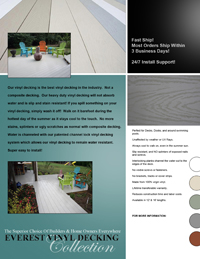 VINYL DECKING
JPG Large, Print Version – Download
JPG Smaller, E-Mail Version – Download
PDF File – Download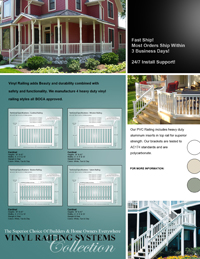 VINYL RAILING
JPG Large, Print Version – Download
JPG Smaller, E-Mail Version – Download
PDF File – Download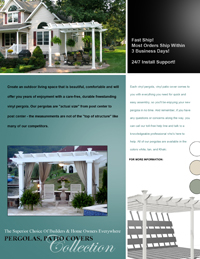 PATIO COVERS, PERGOLAS
JPG Large, Print Version – Download
JPG Smaller, E-Mail Version – Download
PDF File – Download
VINYL GAZEBOS
JPG Large, Print Version – Download
JPG Smaller, E-Mail Version – Download
PDF File – Download
ARBORS – ARCHED
JPG Large, Print Version – Download
JPG Smaller, E-Mail Version – Download
PDF File – Download