Effective Strategies for How to Reduce Traffic Noise in Your Backyard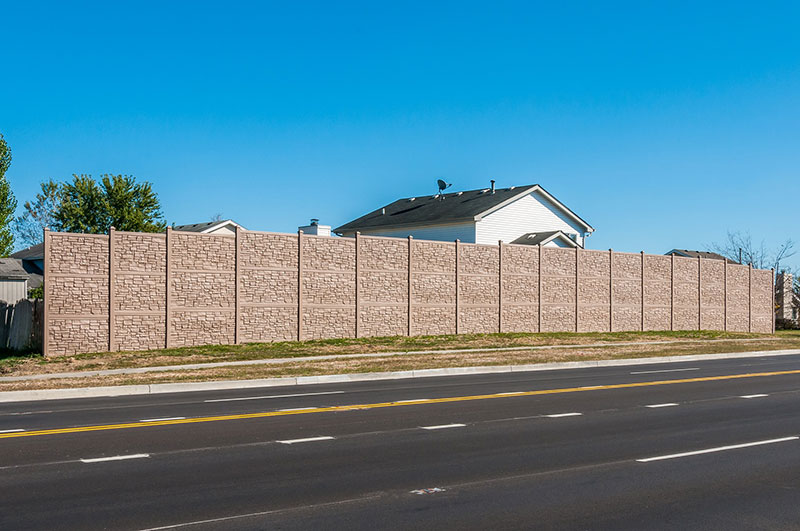 It's never been easier to be comfortable around your house. There's a remote for everything, your kitchen appliances can set and time themselves and you can even get a vacuum that drives itself around your living room. But what about controlling external factors around your house?
You can get gutter guards to protect your home's siding from rain, but what about that busy street beyond your fence that just added another lane?
We have a couple silencing tactics for how to reduce traffic noise in your backyard so you can regain that sense of peace and quiet at your home.
Traffic Noise Reduction Fences
Building a fence around the perimeter of your yard is the first step when it comes to blocking noise from entering your backyard. But before you start considering which materials to use for your fence, you should figure out which of the two traffic noise reduction strategies you want to use.
There are two strategies you can use when it comes to traffic noise reduction fences: noise redirection, or noise absorption.
Noise-barrier fences help redirect the noise from a busy street back to the source. The fence must be solid all the way through in order to redirect, meaning there can't be any openings in the fence for soundwaves to sneak through.
Here are a few installation considerations for noise redirection:
Panels in fence are sealed and locked together
No space between the bottom of the fence and the ground
Make highest point of the fence equal to the highest point of the noise-creating subject
Vinyl Fence Options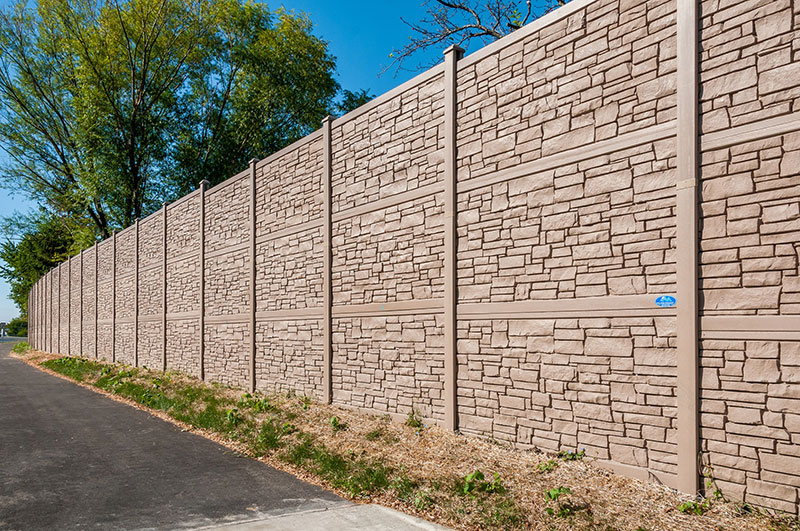 Vinyl fencing is a cost-effective way to redirect traffic noise while also providing privacy. Vinyl Fence Wholesaler offers a couple of different options to keep your backyard quiet.
A SimTek EcoStone Simulated Stone Fence is available in varying sizes from 6-to-16 feet tall. This style of fence blocks 98 percent of direct sound and comes with a sound transmission class (STC) rating of 26 (STC is a rating system for how well a building partition blocks soundwaves).
If you're looking for the appearance of wood with the quality of vinyl, a SimTek Ashland Privacy Fence is another great option. The Ashland wood grain vinyl fence carries an STC rating of 26 and is 100 percent solid with no gaps.
Mass-Loaded Vinyl Fence Options
Mass-loaded vinyl fence material is considered the noise-canceling headphones for your backyard. The vinyl material functions as noise absorption for external sources. The material is installed in or on your fence to weaken the soundwaves coming from areas like a busy road.
The potential drawback to mass-loaded fencing is that there will be extra costs and time that will go into your fence's installation process. It's better to install the material while you're building your fence instead of doing it retroactively.
Noise Reduction Landscaping Options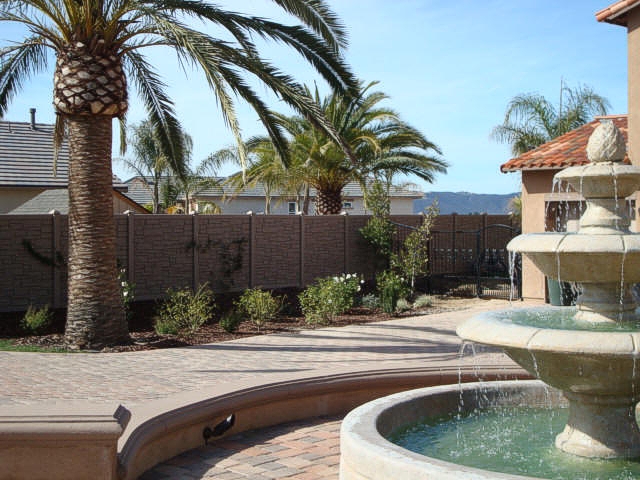 There are materials beyond your fence that can be used to help stop noise from entering your backyard. Several noise reduction landscaping items can be planted or installed to help your fence deflect sounds. Here's a rundown of what you can do:
Let It Grow
Plants, specifically ones with high density, can help reduce noise from entering your yard. Shrubs and trees around the exterior won't completely eliminate noise — however, they are a good secondary option for reinforcing your fence's noise-reducing ability.
Add Soothing Sounds
Providing a splash of white noise is another strategy for keeping your backyard peaceful. Adding a fountain or other water feature will add a calming effect, and will help reduce the noise coming from your neighbor's lawn mower or a Harley-Davidson's exhaust pipe.
You deserve to have control of the volume in your backyard. Don't let the bustle of nearby traffic make you reconsider your home's location. With these strategies for how to reduce traffic noise in your backyard, you can relax peacefully again.
For a fast way to block the noise, consider exploring your options with Vinyl Fence Wholesalers. Our numerous options of styles and material designs will help you find the perfect fit for your yard.